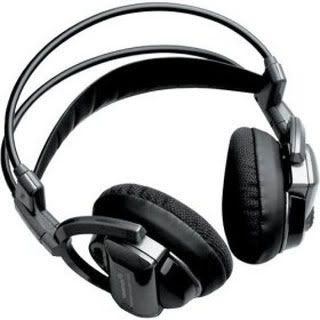 Jonathan Hood has been a radio broadcaster for over 20 years and is a two-time Achievement in Radio Award winner.
"J-Hood" as he's been called by his friends and listeners, hosts Chicago's Game night, a talk show host for ESPN 1000AM and espnchicago.com since 2005, Bulls Buzz, after Chicago Bulls basketball games and Chicago Bulls Weekly every Saturday during the NBA season.
In 2012, he became the pre-game and halftime show host of UIC Flames Basketball on ESPN 1000AM.
He's hosted a myriad of shows including  Chicago Baseball/Football Tonight, State Farm Motor Sports Weekly and MMA Tonight.  Hood has also covered Chicago Bulls playoff games and the Top of the World Classic College Basketball Classic in Fairbanks, Alaska.
Jonathan began his career at WKKC 89.3 FM at Kennedy- King College as a DJ, news and sports reporter. His first internship was at WSCR AM 820-The Score in 1992 for the Tom Shaer Morning Show and also interned on the Ty Wansley Show on WVON Radio in Chicago.
Hood was hired as a part time producer at WSCR in 1994.
Along with his duties at WSCR, Jonathan was hired as a full time executive producer for the Bob Kemp Show, Larry Cotler Show and Fred Huebner Show on One-on-One Sports Radio Network (now Yahoo Sports Radio).
In 1997, Hood was named executive producer of the Dan Bernstein Evening Show, that would become Boers and Bernstein Mid-day Show in 1999.
Hood would become a host of the with various partners (Matt Fishman-Generation Next and Jerry Riles-Men in Black) before having his own show The Jonathan Hood Show in the summer of 2000.
Jonathan's show specialized in fans feedback after games. He was host and creator of College Football Saturday with Steve Silverman for 5 years. Hood was also host of non-flagship post game shows for Cubs, Sox, Bulls, Blackhawks, Illinois and Notre Dame Football and Basketball and High School Holla a 90 minute show for high school football and basketball games.
Jonathan was also the host of Wrestlemaniacs in 1999. It was a wrestling show during the height of the Monday Night wrestling wars and still holds the highest ratings of any specialty show on WSCR.
Hood is an avid Chicago White Sox and Georgia Bulldogs/SEC football fan.
He currently resides in Chicago with his wife Michelle.